Recently I was working on a magazine article concerning the great old companies that once proudly made, in the USA, excellent outdoor gear. They sold the gear to seasoned trappers, hunters, anglers and expeditions who's daily lives depending upon the gear holding up against hard use.

It brought back many fond memories. An item, as an example, is my old Eddie Bauer arctic sleeping bag that I ordered custom made back in about 1967. Many of you may not remember, but in those days Eddie Bauer was a company that outfitted expeditions, hunters and anglers, not a women's fashion clothing store.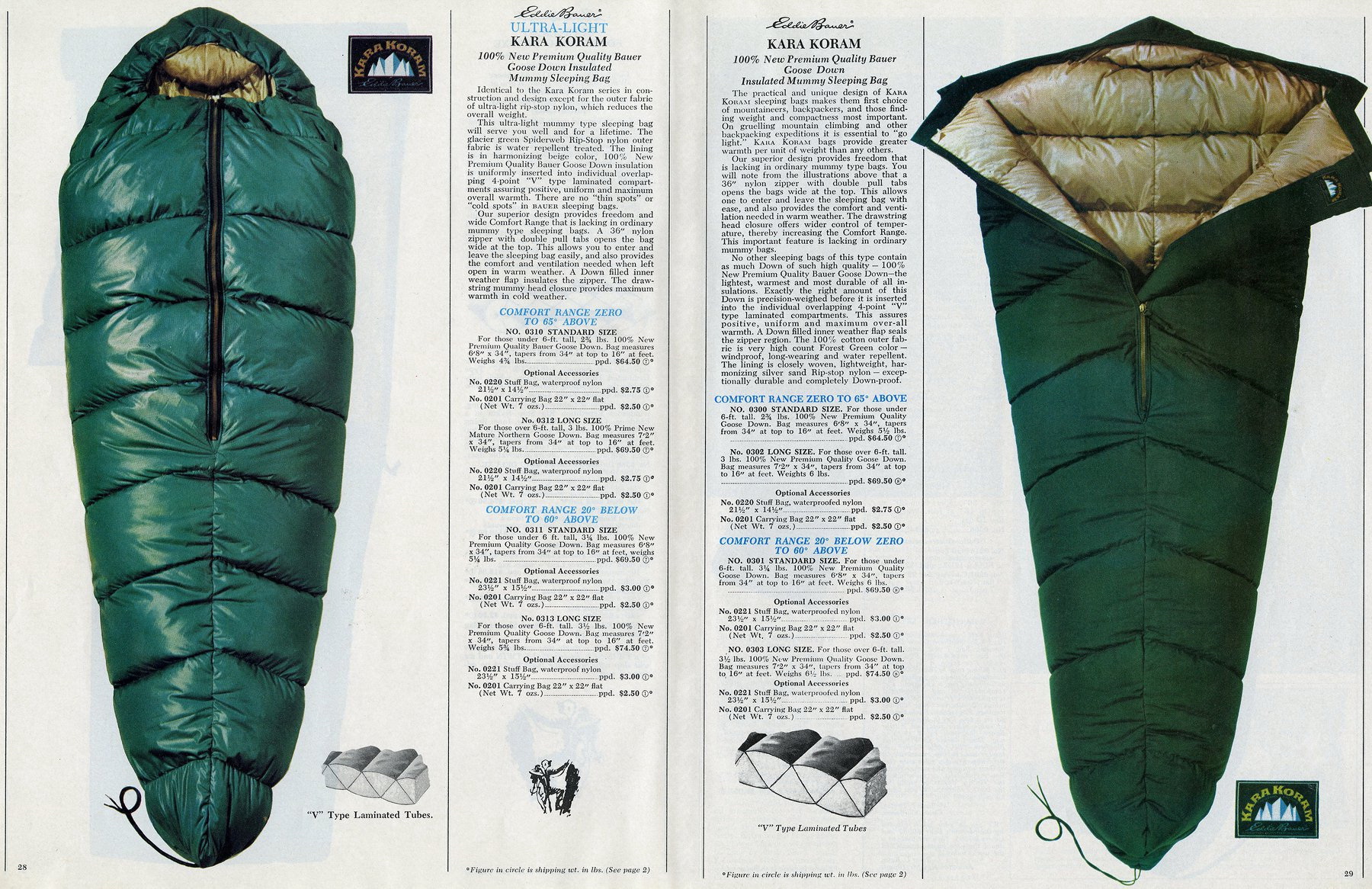 In 1967 I knew that my budding outdoor career was going to take me to some of the coldest environments in the world and I wanted the best gear I could find. Even though money was scarce in those early days, I ordered a custom made extra-large Karma Koram sleeping bag that was 72"X34" with a rip-stop nylon cover. Instead of the 3 pounds of goose down filling the catalog offered, I had 5 pounds of goose down put in mine. Rather than a half-length zipper I ordered a full-length extra heavy duty zipper. I also ordered a flannel liner to go into the bag. I actually talked with the person making the bag on the phone as the bag was being made. When the bill came it was a staggering $85.00. What would a bag like that cost today?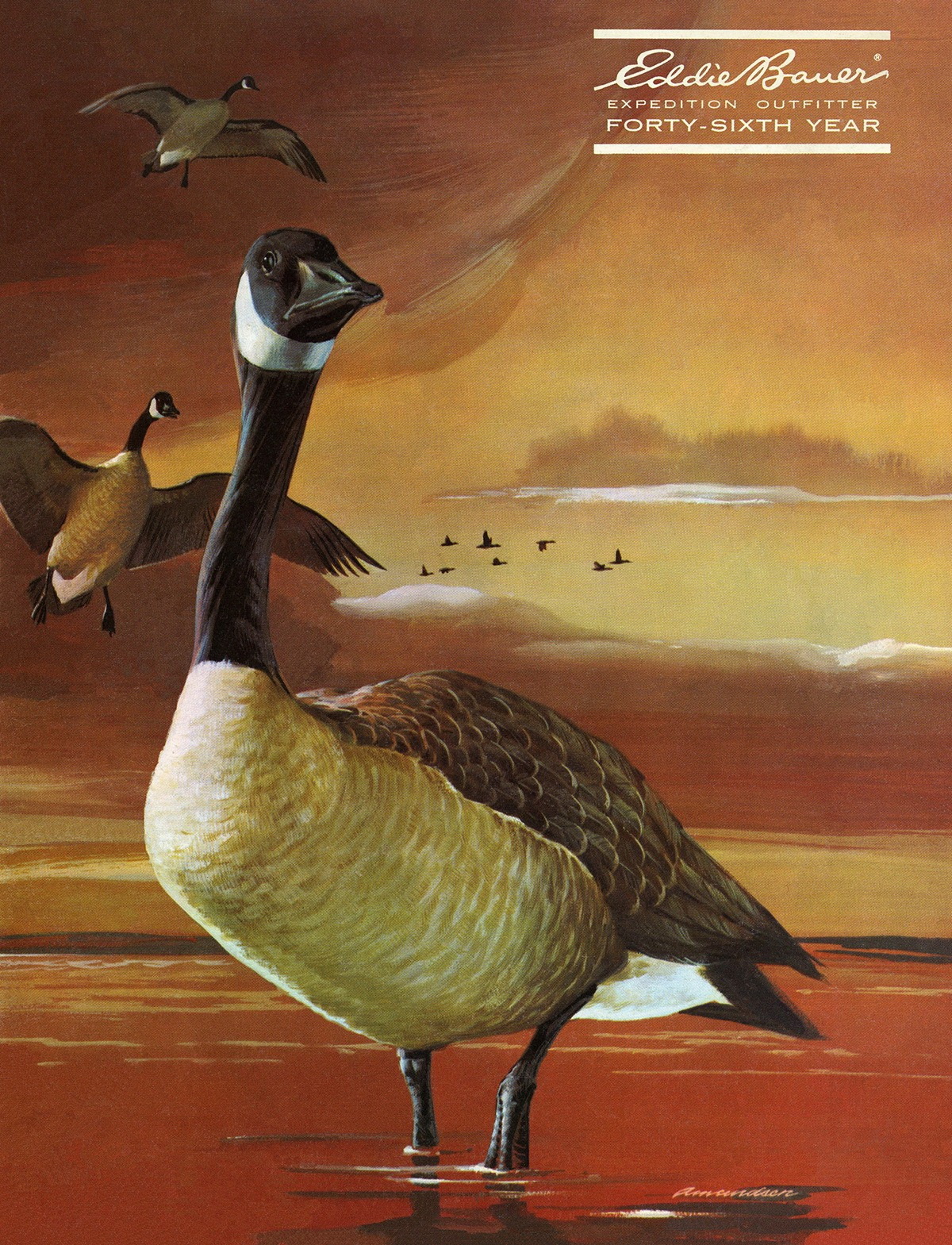 The bag has served me well in temperatures far below zero and on trips that lasted two months or more. It is as good today as it was when new, and it still looks almost new. A tribute to hand-made gear made by companies who took pride in their work, back in the good old days.

My thanks go to Mr. Colin Berg at Eddie Bauer for the 1967 catalog photos.