One's favorite knife, like firearms and other outdoor gear, can be a heated debate around any campfire where several real woodsmen gather. What one woodsman likes may not be what you like, and vice versa. The best knife makes for an interesting discussion.
During my half century of being in the company of outdoorsmen who depended on knives daily and spending many hours researching those who came before them, I came up with a list of some of the better known outdoorsmen and the knife they considered their favorites. As you read down this list you will quickly see that there is no one knife that fits all.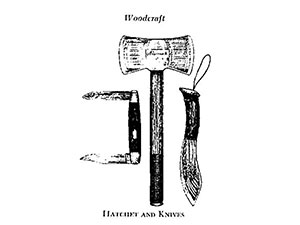 George Washington Sears, aka Nessmuck 1821- 1890. Nessmuck best known as being America's first outdoor writer. He wrote for Forest & Stream magazine and was the author of the book Woodcraft & Camping which is still in print today. He is famous for his "trinity of cutting tools" which consisted of a small double-bit hatchet, a belt knife which he designed and a moose-style pocket knife with spey and clip blades.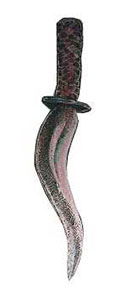 Ben Lilly 1856 – 1936. Lilly was a woods wanderer from an early age. He became best known as a hunter of large predators in the southwestern US and northern Mexico. His favorite knife was a large S-shaped double edge bowie knife he made for "sticking big cats and bears." His camp knife was a more traditional Green River style blade with an antler handle.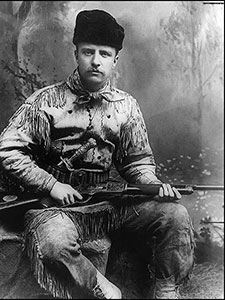 Teddy Roosevelt 1858 – 1919. Roosevelt is best known as the hero of San Juan Hill and the 26th President of the U.S. However Roosevelt was a seasoned outdoorsman and wrote several books on hunting and the outdoor life. During his cowboy days in the Dakota Territory and his early big game hunts his knife choice was a large silver inlayed Bowie knife made by Tiffany & Co. in 1884. In 1907 it seems he switched to a Marble's knife designed by Roosevelt's friend and fellow big game hunter Dall DeWeese.
Read More