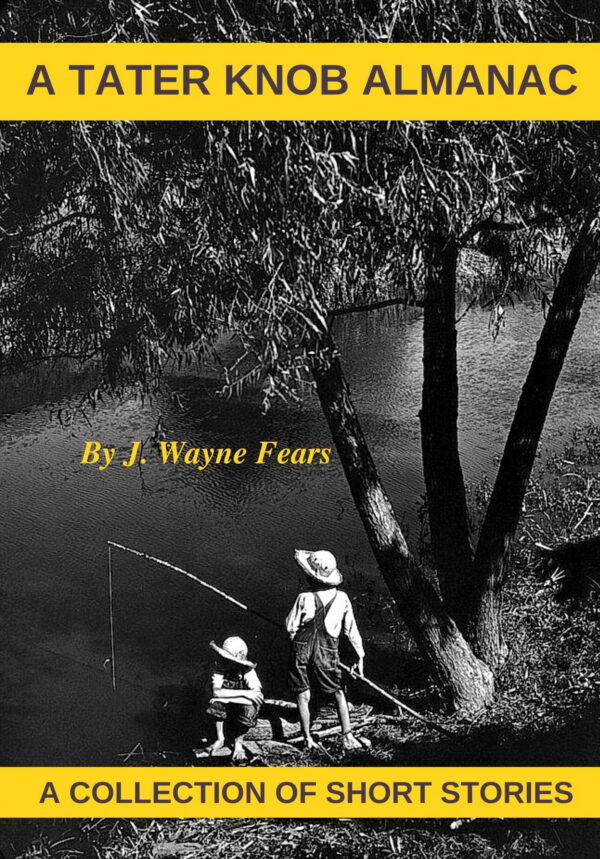 At long last, my new book about life at Tater Knob is published!
For many years I have been writing my folksy tales about Tater Knob for a variety of popular publications, including, among others, Progressive Farmer, Rural Sportsman, Great Days Outdoors, GunHunter, and Mature Living. Now, I've collected 68 of these heart-warming short stories, most of them humorous, some quite poignant, in a new nostalgia-packed book.
So, go ahead. Buckle up. A Tater Knob Almanac will be taking you on an unforgettable wild ride full of rural-childhood adventures and misadventures from back in the 1940s and '50s. Written for all ages and told through the eyes of three intrepid boys and one just-as-gutsy girl, these stories will introduce you to (or maybe reacquaint you with) plenty of colorful characters from in and around the remote Alabama mountain community where I actually grew up. Yes, it was a real place.
Since this new book is a collection of short stories, it's presented in the form of an almanac. Whether you read through it from start to finish or just open it to specific months, one thing's for certain: Each of the timeless tales inside its pages will keep you wanting to read lots more and, by the way, grinning from ear to ear. To get your copy go to –
https://www.amazon.com/gp/product/B0BHTMS8PF/ref=dbs_a_def_rwt_bibl_vppi_i15